First research results circular industrial waste separation technology
Over eight million tonnes of waste are incinerated in the Netherlands every year. About eight million tonnes of CO2 released and valuable substances including metals and minerals are lost. It is therefore imperative that we find new solutions for processing our waste. DOPS Recycling Technologies' new Direct Carbon Immobilization (DCI™) separation technology is a promising solution that can recover primary raw materials without any significant amount of CO2 emissions. To validate this technology on an industrially relevant scale, the Fieldlab Industrial Electrification (FLIE), DOPS and Investa have joined forces.
After the successful submission, DOPS has converted its innovative thermochemical conversion technology Direct Carbon Immobilization (DCI™) into a concrete laboratory-scale reactor (LSR) with the award of the Energy & Climate grant from Innovation Quarter in June 2022, together with its consortium partners Gouda Refractories and TU Delft. This reactor ensures that all steps of the DCI™ process can be tested in one installation.
The Fieldlab Industrial Electrification - which is also core fieldlab within the Energy & Climate Fund - supported DOPS with the grant application and is involved as project supervisor. Refractories and TU Delft have contributed their specialist knowledge to the development of the LSR. From completion in early March 2023, various TRL 5 tests have been conducted with the LSR. The LSR is located in the Fieldlab of InVesta in Alkmaar, an industrial test environment and expertise centre for gasification technologies in the field of thermochemical conversion of biogenic waste streams but also plastics. This project was partly supported by the Innovatiefonds Noord-Holland with its Proof of Concept innovation loan.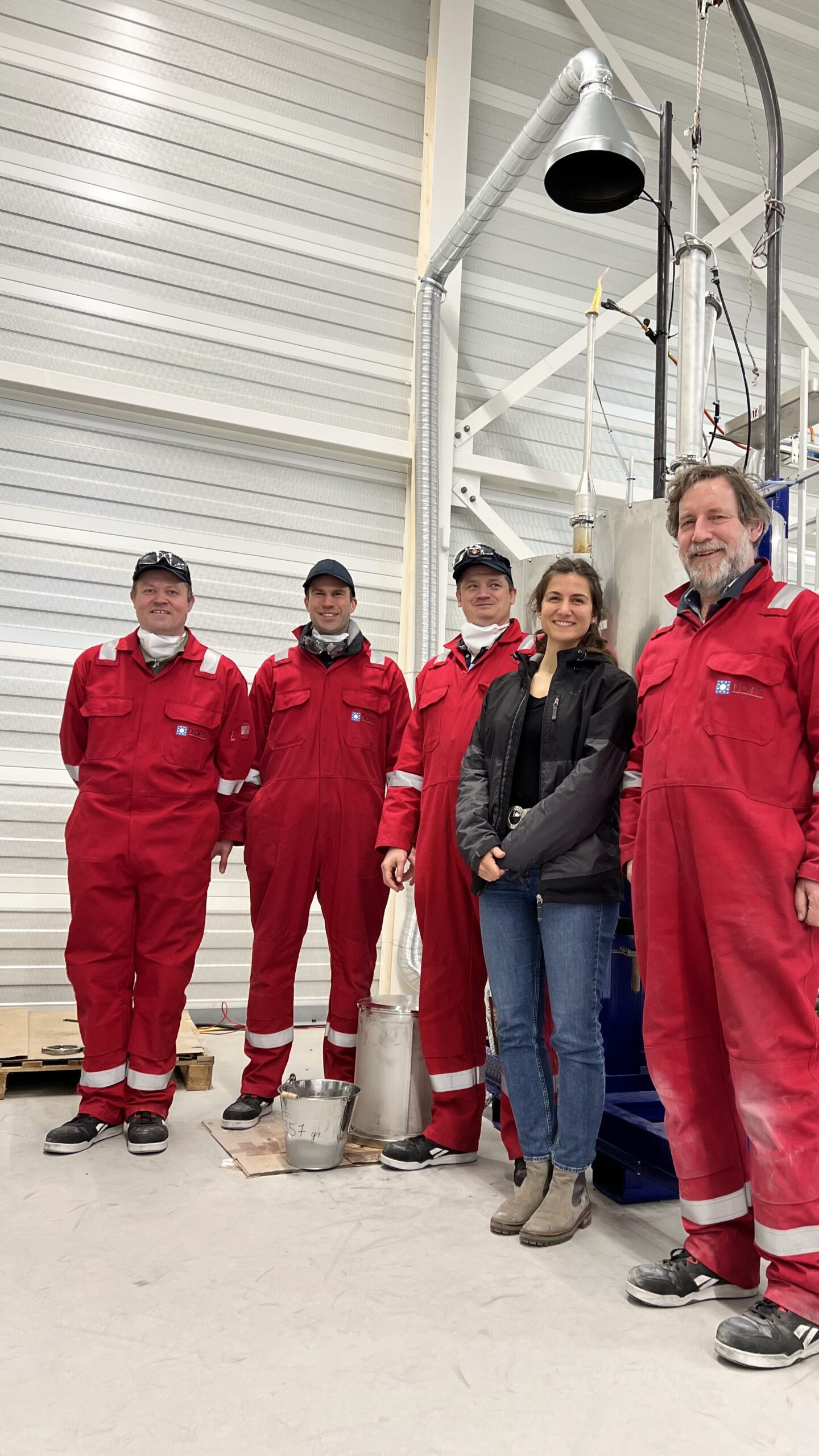 During testing (TRL-5 level), crude syngas (H2, CO and impurities) and solid carbon produced from biogenic feedstock, without the direct emission of CO2. The crude syngas is still currently flared. It is expected that with currently available techniques, the raw syngas can be upgraded to clean syngas and to specification for future customers. With this, the project which started June 2022 enters the completion phase with the soon to be released report
During the summer to autumn 2023, additional equipment will be installed, including a gas scrubber and inline gas analyser. This will allow further testing of the technology with complex waste streams, containing, for example, PVC. For this, DOPS, in collaboration with FLIE, is looking for organisations that have issues around their waste treatment. Thus, a first company visit to a potential end user already took place in spring. Is your organisation looking for a solution to process more complex waste streams? Then contact us.
By the end of 2023, the follow-on programme will start to produce clean syngas to specification. In a further future, the DCI may be scaled up further, for example through a test on demolocation at an end-user's site.