Do you want to apply industrial electrification in your organisation?
Explore strategic opportunities and realisation of projects focused on process and supply chain integration, in cooperation with relevant supply chain partners. Participate in joint studies and projects that determine the future of this cluster and your customers, helping to implement the necessary technology.
Intended partners of the Fieldlab are organisations with an interest in making the process industry more sustainable. These could include:
End users looking to (partially) electrify their processes,
Energy companies looking to test new services,
Technology companies looking to demonstrate their innovation in practice or otherwise.
As a partner, you offer technical, content, administrative and/or financial support.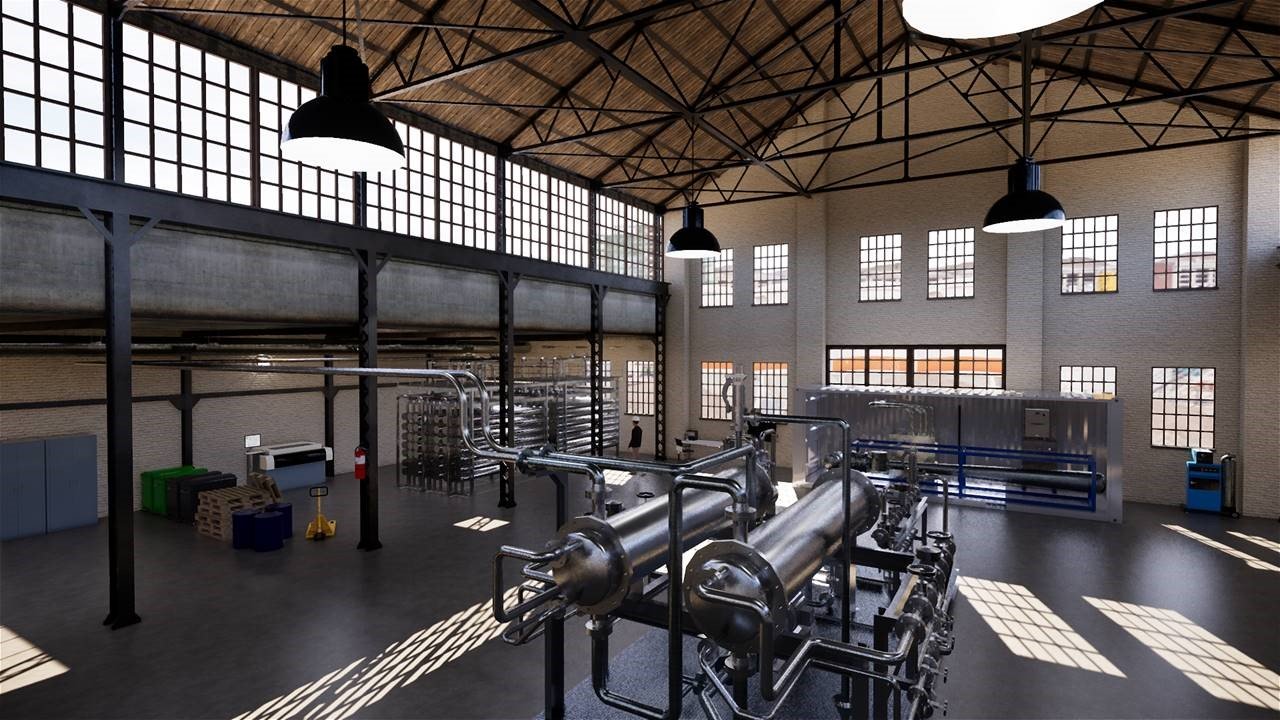 Do you provide technology?
We would love to help you! As a first step, during an intake we will look at how we want to work together. This will include a tailor-made step-by-step plan, which clarifies which steps you need to take to achieve implementation and how the Fieldlab can be involved. Then, together, we will decide which of the services below best suits your needs.
Guidance research
We accompany your required study and produce a report on it. Examples of studies include: a market study, business case analysis, competition analysis, location study, economic or technical feasibility, infrastructure study and lifecycle analysis. The Fieldlab can also support with a technical content contribution.
Regulatory advice
We have a direct link to the Acceleration House Energy Transition Port and Industrial Complex (HIC), which helps remove regulatory, financial and licensing barriers. The Acceleration House HIC is a unique partnership of the Port of Rotterdam Authority, the companies in the port and industrial complex (represented through Deltalinqs), the municipality of Rotterdam, InnovationQuarter, environmental service DCMR, province of South Holland, RVO and the ministries of Economic Affairs & Climate and of Infrastructure & Water Management.
Financing advice
We are happy to support you with a funding scan. Furthermore, the Fieldlab can secondarily offer support in writing a grant application for a fee.
Thanks to our extensive network, we can match technology from your organisation with technology users. We do this on the basis of our technology database. We help establish initial contacts between parties and can guide exploratory talks. Should this lead to cooperation between parties, we can also support with the drafting of a confidentiality agreement.

All partners from the Fieldlab collectively use their own network for this process. Matchmaking can involve complementary technology, end users, knowledge institutions, system integrators and training institutes.
We help draw up a project plan, with work packages for engineering, testing and evaluation and reporting. From the Fieldlab, we provide and supervise the infrastructure of the pilot test. We provide on-site technical support aimed at integration with relevant Power2-X test lines and developing the technology to a higher TRL level. Through our independent partners, we can ensure proper evaluation. From our wide network, interested parties can be invited to a demonstration day.
We help organise an end-user demonstration project, with the ultimate goal of making the technology available to the market.
Are you looking for an electrification solution?
We would love to help you! As a first step, we will meet to see if we are a good match. This will include a tailor-made step-by-step plan, which will make it clear which steps you need to take to achieve implementation and how FLIE can help. We will then jointly look at which of the services below best suits your needs.
Exploration
Using our extensive range of research data, we advise your company on which technology is most appropriate. This involves a comprehensive mapping of both the current situation and possible future scenarios. This situation sketch takes into account energy prices, EU ETS, value chain analysis, energy mix, technology developments and many other aspects.
Selection
In a technical study, we look at the optimal deployment of the most promising technologies. This describes how the technology can be integrated into the current installation, at what scale it should be deployed and what characteristics the technology should meet. The results can be used to find a technology provider.
Specification
We help you make a business case, with which the decision can be made to proceed with implementation of the new solution. This includes the expected costs (CAPEX, OPEX, energy) and revenues/savings (EU ETS, CO2 tax, energy, product value increase, etc.) compared to a base case.
We support you in finding possible sources of funding, including grants. We are also happy to help you apply for these.
Overview
Once it is clear what technology is needed, we will map out the possible suppliers for you. A list of possible suppliers will be drawn up, which will also show the extent to which this technology matches the need.
Selection
We compare the technologies of different providers and will advise on the most suitable option. This includes costs, but also integration possibilities into current processes, technology performance, degree of savings/sustainability, current state of the art and other aspects.
Risk analysis
Not every technology is ready for immediate implementation. Therefore, a detailed analysis of possible risks during implementation is necessary. Together with the technology supplier, we make a plan of action that does allow the technology to be safely put into practice.
Demonstration
An on-site demonstration can be used as part of the validation of a technology. Together, we make a plan for this and implement it.
Pilot testing
A pilot at the Fieldlab helps to understand how electricity can be used to make specific industrial processes more sustainable. This type of testing is of interest to industrial end-users looking to implement new technologies, as well as technology providers looking to demonstrate their innovations. You can read more about the testing opportunities within our various production lines in the flyers below.