Get the solution to your electrification problem at the Matchmaking Event Recharge Earth on 8 September
Do you want to efficiently use the waste heat from your industrial process, but are still looking for the right solution? Or do you already have a technological solution in mind but are still looking for the right supplier? Whatever your question about the practical application of electrification, FLIE is happy to help you find the right solution. As a non-profit organisation, we can help you with reliable and independent advice that fits your organisation exactly.
By participating as a case holder in the FLIE Matchmaking event at Recharge Earth on 8 September, you will have the unique opportunity to present your issue to several innovative technology companies. During the meeting from 15:30 to 16:30, they will pitch tailor-made solutions to reduce CO2 emissions within your industrial process. It doesn't stop there. If you have found the right party, the Fieldlab can also help with further implementation thanks to its expertise and facilities. Think of a feasibility study or a demo test together with suppliers at our pilot location.

What do you get as a case holder?
You will receive custom-designed solutions from various technology experts in the market.
You will have the opportunity to build a network with potential partners.
You will have the opportunity to position your organisation as a leader in Power2heat and electrification.
You will get a free stage during Recharge Earth, a progressive fair connecting professionals involved in the energy transition.
You will receive publicity through the channels of Recharge Earth and the Fieldlab Industrial Electrification.
If there is a good match, FLIE can supervise the project.
What do we expect from you?
You assemble a team of experts internally for the description of the case and the final assessment and guidance of the solution offered during the event.
You provide a clear case description on at least one and no more than two A4. In it, you describe sufficient context, technical parameters and KPI expectations.
You will present this case during Recharge Earth on 8 September at 15:30 to 16:30.
You guarantee to have at least one in-depth discussion together with FLIE and the providers of the chosen solution.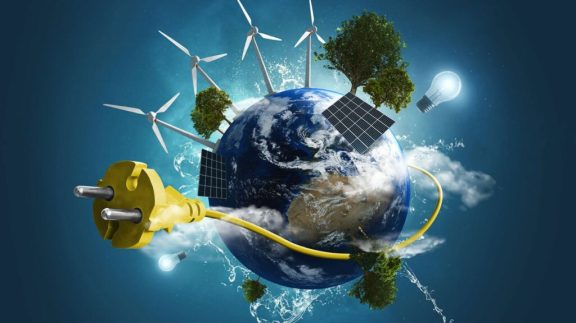 About Recharge Earth 2022
Recharge Earth connects companies, policymakers, innovators, grid operators and energy experts to share knowledge, devise solutions and accelerate the energy transition. During the first edition in September 2021, more than 500 energy professionals came together to explore policy, affordability and feasibility, among other topics....