Successful E&K Theme Meeting: interesting lessons and new contacts
The Energy & Climate (E&K) innovation programme helps companies from the South Holland region to realise sustainable innovation. They do this partly by supporting entrepreneurs to test their innovation in a test environment relevant to them, such as the Fieldlab industrial electrification (FLIE). On 17 March, participants from the first round of grants met to share their results and lessons learned with interested entrepreneurs.

The meeting started with a preview of the new technical opportunities within the new pilot location of the Fieldlab Industrial Electrification, which will open its doors in October. Furthermore, a brief explanation was given on The new grant round of the E&K Programme. The entrepreneurs' stories included a wide range of projects. Consider, for example, an application study on high-tech flywheel, which can help with more efficient energy storage. Or a feasibility study on a steam compression heat pump for the process industry. Lessons were shared and tips were also given to the companies present, which showed great interest in the new subsidy round. During the networking lunch, there was plenty of talk about this. We look back on a successful knowledge session where great contacts were made for concrete follow-up projects. Many thanks to our presenters and visitors for this successful morning!


9:30 - Opening and introduction
10:00 - Preview of future opportunities FLIE
10:15 - Entrepreneurs share lessons and results
10:45 - Announcement third round of E&K innovation programme
11:05 - Entrepreneurs share lessons and results
10:40 - DIscussion
12:00 Lunch
Missed the meeting? Download the presentations here!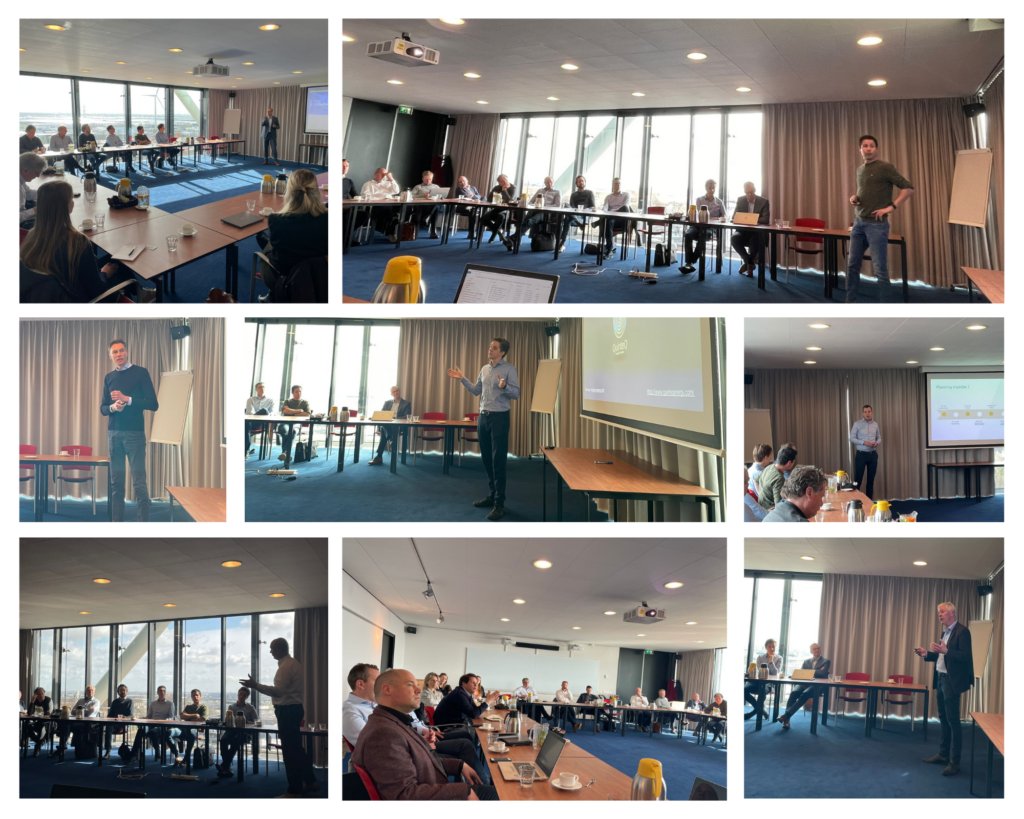 Getting started with FLIE yourself
The Fieldlab is an initiative of 5 founding partners to support the energy transition in the Rotterdam Industrial Port Area in a practical way. With the Fieldlab, we offer concrete solutions and unite ambitious companies that want to meet climate goals by exploring and implementing electrification solutions.
Does your organisation have sustainability ambitions and would you like to explore the possibilities of electrification? Or do you provide an electrification solution and would you like to get in touch with end users and other key stakeholders? Then take here contact us