Industry Matchmaking FLIE another success!
During the Fieldlab Industrial Electrification Side event at the European Industry & Energy Summit (EIES) 2021, four pitchers had the chance to present their solution to a power2heat issue from the practice of industrial end-user Ducor Petrochemicals. By bringing together industrial end-users, technology providers and politicians, the Fieldlab provided a complete story on stage during this event.
The event started with an introduction about the Fieldlab Industrial Electrification (FLIE), presented by Josepha van Kollenburg, who also hosted the event. In the introduction of the Fieldlab, it became clear that FLIE's strength is to connect technology providers and end-users; looking for the right technology fit! Ducor, like many other companies, is looking for answers to their sustainability issues. Rens van Leuken, Operations Manager at Ducor, presented a user case on a heat issue from Ducor Petrochemicals at the matchmaking event for this reason.
11:00 Welcome and introduction Fieldlab Industrial Electrification - Josepha van Kollenburg (FLIE)
11:10 Introduction case Ducor - Rens van Leuken (Ducor)
11:25 Start pitches innovative tech companies
12.00 Industry policy & innovation Province of South Holland - Robert Geurts (Province of South Holland)
12:15 Table discussion Ducor and pitchers choices and solution
12:30 Closing FLIE
Ducor generates about 3.5 megawatts of excess heat by cooling granules. The propylene producer decided to explore options to harness this energy. An initial sustainability study revealed a heat pump as a possible solution to efficiently use this waste heat. However, this solution also came with a payback period of seven years. It was up to the pitchers to make this business case a lot more interesting.
We challenged four innovation pitchers from the market to pitch their solutions to this case. The audience in the room and digital viewers were surprised with four completely different pitches. All pitchers indicated that they experienced the pitch as a challenge because they wanted more detailed information. However, this was precisely the challenge: to get to the point with little information. Robert Geurts took over from the pitchers and, on behalf of the Province of South Holland, gave a presentation on the possible subsidy schemes that companies can apply for in their road to sustainability. During this presentation, Van Leuken was given time to digest the information he had received during the pitches and to write down his questions for during the interview.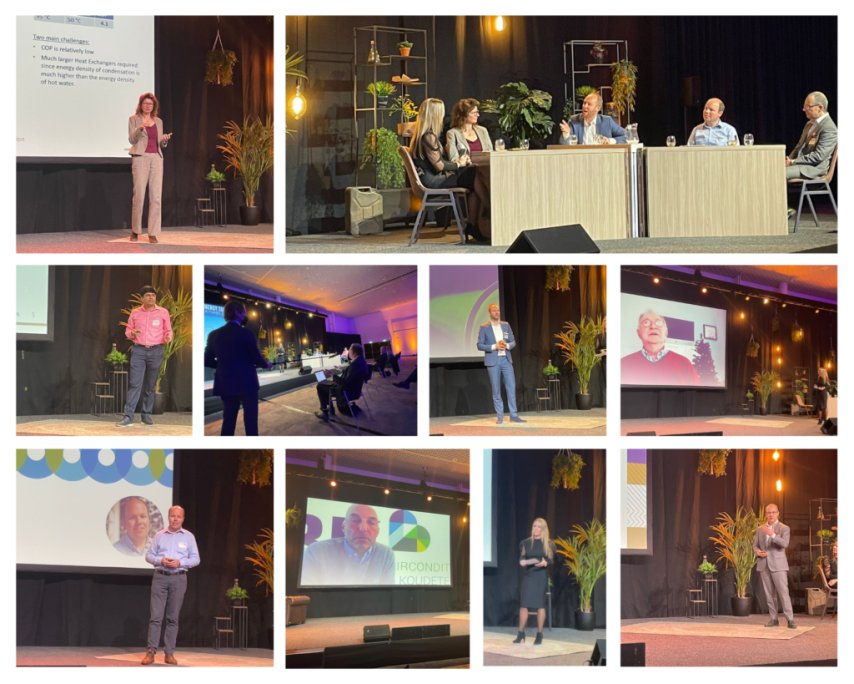 Innovation is collaboration
In the end, the pitch by RHDHV & SPIE emerged as the winner, partly because of their innovative approach. Van Leuken did say, however, that because of the different approaches of all four parties and the idea of combining this knowledge, he was still interested in talking to all four pitchers. Just goes to show that there is no such thing as 'best technology'. You only achieve the best technology-fit by working together and properly exploring all angles.
Want to know more or collaborate with the Fieldlab Industrial Electrication?
The Fieldlab is an initiative of 5 founding partners to support the energy transition in the Rotterdam Industrial Port Area in a practical way. With the Fieldlab, we offer concrete solutions and unite ambitious companies that want to meet climate goals by exploring and implementing electrification solutions.
Does your organisation have sustainability ambitions and would you like to explore the possibilities of electrification? Or do you provide an electrification solution and would you like to get in touch with end users and other key stakeholders? Then take here contact us.