FLIE and EnergystorageNL in discussion with industry on energy system of the future
On Monday 20 March and Tuesday 21 March, the annual Energy & Utilities Summit took place at the Duin & Kruidberg estate in Santpoort. During this exclusive event, some 70 directors and stakeholders from the energy & utilities sector came together The Fieldlab Industrial Electrification (FLIE) organised a session together with industry association Energy Storage NL, where 12 stakeholders discussed the role of energy storage in industry and the future energy system.
The session was organised in collaboration and led by Peter van Hooft (Director FLIE) and Peter Oortmann (FLIE project manager). The participants consisted of representation from grid operators, manufacturers, end users, industries and knowledge institutions.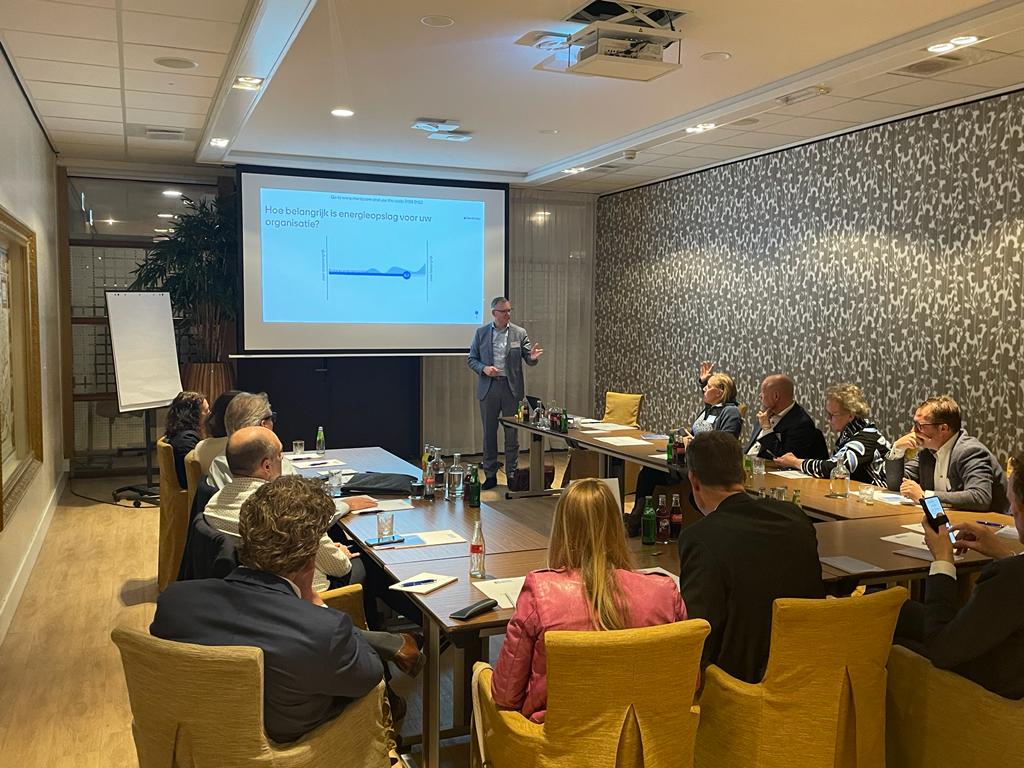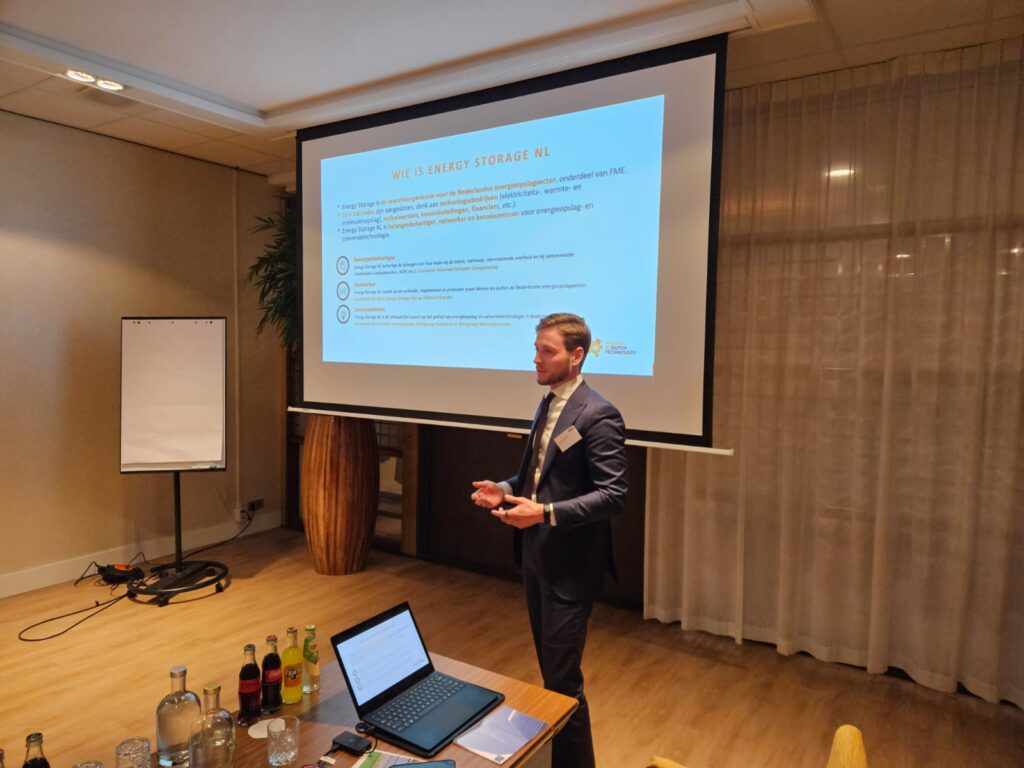 Increasing attention from energy-intensive industries
The discussion showed that the industry is keen to work on storage. Partly due to increasing electrification and sustainability of the energy supply, this topic is receiving increasing attention from the energy-intensive industry. It also emerged that the industry is focusing on large-scale and long-term storage. This raises many questions about which technologies will be needed in the future, such as (underground) hydrogen storage or large-scale storage of industrial residual heat. Participants expressed a desire for more insight into how to optimally combine different types of storage, for instance by reacting to energy prices or changes in production processes.
The Fieldlab Industrial Electrification can play an important role in the system integration of energy storage in industry. This workshop therefore provided valuable input to work with in our discussions with companies looking to decarbonise further. FLIE is a joint initiative of Deltalinqs, FME, Port of Rotterdam Authority, InnovationQuarter and TNO and is closely supported by the province of South Holland, the municipality of Rotterdam and the ERDF grant. Companies and suppliers interested or wanting to get started directly with industrial electrification or decarbonisation can contact via info@flie.nl. More information can be found on the website.