Fieldlab Industrial Electrification signs contract for demo site at Plant One Rotterdam
Today, Josepha van Kollenburg (Fieldlab Industrial Electrification) and Fer Klinckhamers (Plant One Rotterdam) signed the contract for a demo site to help accelerate the energy transition in industry. From mid-2022, the site at Plant One Rotterdam will be operational. In this Fieldlab, technologies can be tested on an industrially relevant scale in a practical environment. Plant One Rotterdam is the knowledge and innovation centre in Rotterdam-Botlek for testing and validating sustainable process technology on a semi-industrial scale.
We look forward to bringing industrial electrification to practice at this location in the middle of the Botlek.

Josepha van Kollenburg - Director Fieldlab Industrial Electrification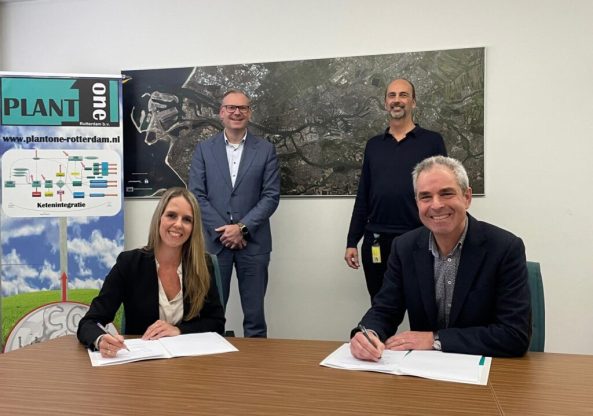 The Fieldlab as an accelerator of the energy transition

In February 2021, the Fieldlab started from the Solution Centre at RDM, advising companies on financing and regulations and supervising feasibility studies. The demo location - which the Fieldlab will start operationally in 2022 - will be the first place in the Netherlands where Industrial Electrification technologies can be tested and developed at this scale together with regional industry partners in an open innovation location. "We look forward to bringing Industrial Electrification to practice at this location in the middle of the Botlek. Plant One Rotterdam is a good match with the Fieldlab because they help parties demonstrate that their ideas are market-worthy. That is exactly what we stand for. Finding the right technology fit between technology suppliers and industrial end-users," said Director Josepha van Kollenburg. Fer Klinckhamers (CCO of Plant One Rotterdam) continued: "The activities from the Fieldlab Industrial Electrification are a nice addition to the topics we are already working on practically. Think of circularity, sustainability, CO2 reduction... Together, we can put the theme of Electrification better on the map. We are happy to use our expertise to achieve that goal." The Fieldlab Industrial Electrification is a joint initiative of Port of Rotterdam, InnovationQuarter, TNO, Deltalinqs and FME.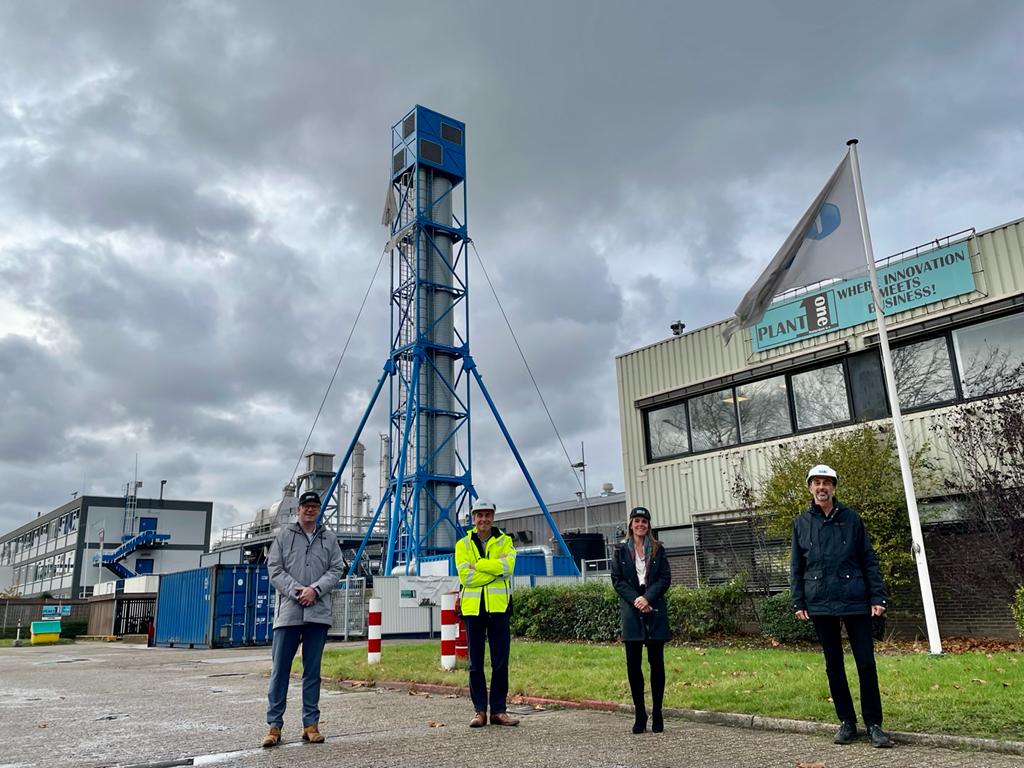 Flywheels, hybrid boilers and so much more
The Fieldlab will feature three types of technologies that fit the cluster and can be demonstrated in practice. These include techniques in the fields of industrial heat, incorporation of green hydrogen and direct conversion of CO2, all using renewable electricity. Think of a flywheel that can supply energy as well as capture and store it. Or a hybrid boiler, which can replace steam from natural gas with steam from renewable electricity. With a diverse range of electrification solutions, the Fieldlab is the ideal location to find out what is the right technology fit for a company.

More information and contact
Companies interested or wanting to get started directly with e-boilers, electric drives, heat pumps or other electrification solutions can contact the Fieldlab at info@flie.nl.
This field lab has been made possible in part by ERDF grant and financial support from the government, South Holland province and Rotterdam municipality.