Direct Carbon Immobilisation: recovering primary raw materials with less CO2-emissions
How to recover primary raw materials from waste without significant CO2-emissions? The Fieldlab Industrial Electrification has supported Alkmaar-based DOPS Recycling Technologies in the project circular industrial conversion technology for waste and residue streams: Direct Carbon Immobilisation (DCI™).
To validate the technology at industrially relevant scale, the Fieldlab Industrial Electrification (FLIE) supported DOPS in the grant application and FLIE acted as project supervisor. Such support is indispensable for a startup.
Complex waste streams
The idea for this pioneering DCI™ separation technology originated in 2021, when four driven entrepreneurs, Roeland Jan Dijkhuis, Harmen Oterdoom, Wiebe Pronker and Michiel Spits, founded the startup DOPS. Their mission: to recover valuable raw materials from complex waste streams without significant greenhouse gas emissions.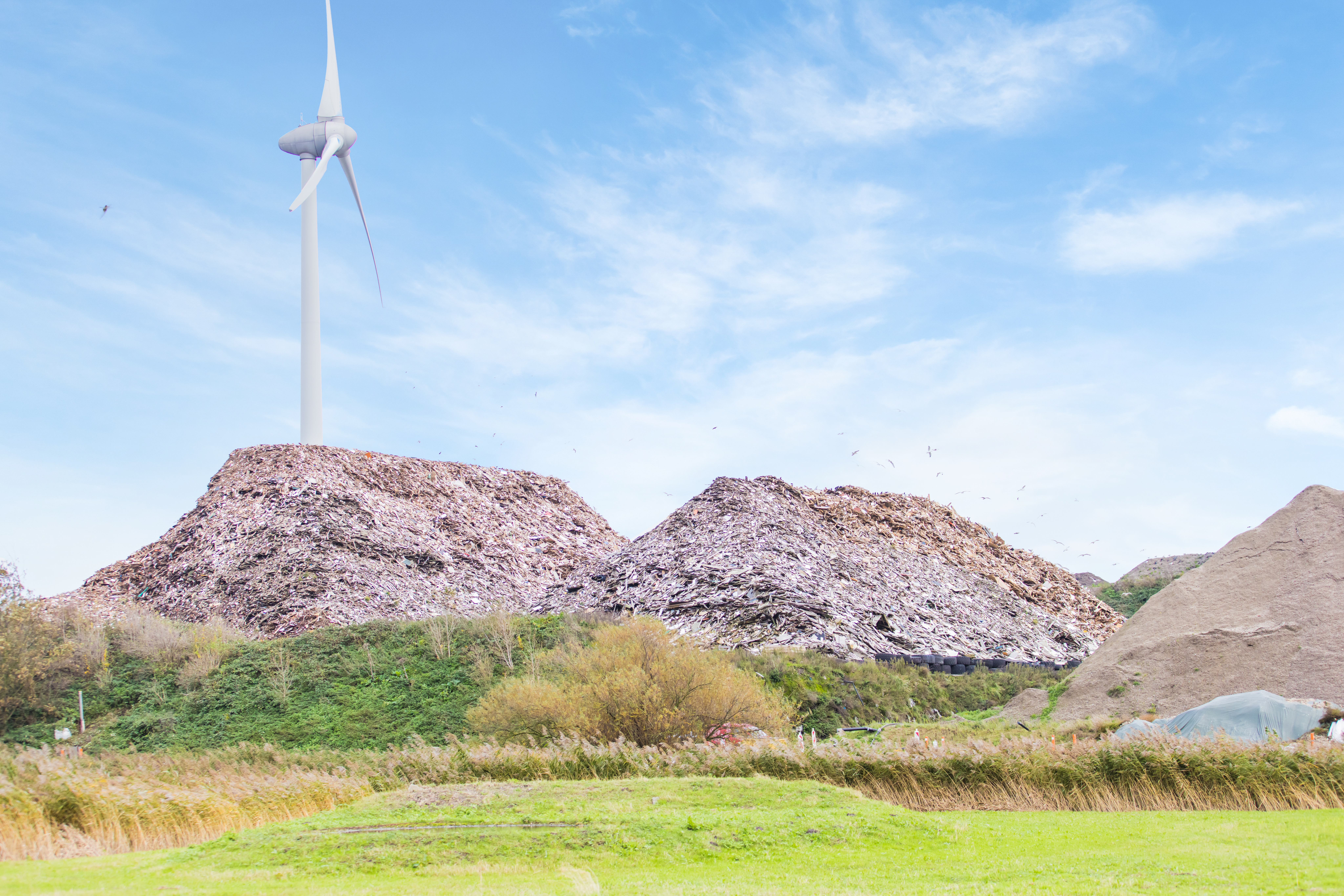 Michiel Spits (CCO) explains: 'In our reactor, complex waste streams and/or biomass are heated to 1,000 degrees in a reactor without oxygen being added. All hydrocarbons are released during this process and a clean, solid residue remains, the "solids". The hydrocarbons are broken down by the high temperature into the smallest building blocks available, namely carbon monoxide and hydrogen.'
'With our technology, we can process more than ninety per cent of the waste that would otherwise be incinerated or landfilled into new raw materials such as syngas, carbon and other easily separable solids. And that ten per cent that we can't do anything with at the moment, we will also investigate further. In simple terms, we convert complex waste materials into new raw materials and bring them back into the chain.'
"We convert, simply put, complex waste materials into new raw materials and bring them back into the chain."
Circular processing
As an example of such a complex waste stream, Michiel mentions the milk carton. 'That carton consists of different materials, such as a coating on the inside that prevents the milk from leaking through, cardboard and a plastic seal. All those different materials are difficult to separate, so now we burn a lot of those milk cartons. With our technology, without significant emissions, we can recover most of the value from that milk carton by converting it into new raw materials.'
Validation and scale-up
From idea to maturity - this is the challenge of startups. This starts with validation and demonstrating that your idea actually works. 'In 2021, we took part in a competition organised by the Province of South Holland for innovative ideas on circularity. And we won. At the same time, we came into contact with Gouda Refractories, they provided the materials and a laboratory space that allowed us to build and test our first mini-pilot reactor. These tests were successful and showed that our unique idea appeared to work. This was the start of our revolutionary technology.'
'Thanks in part to a voucher of almost 90,000 euros from the Energy & Climate Innovation Programme South Holland, a contribution from the Innovation Fund North Holland, in-kind contributions from TU-Delft, Gouda Refractories and FLIE in the form of specialist knowledge and support from FLIE in the, finding a test site, we have converted our thermochemical conversion technology to a concrete laboratory scale reactor (LSR) in Alkmaar. This reactor ensures that all steps of the DCI™ process can be tested in one facility. As of March this year, several TRL5 tests have already been conducted with the LSR.'
We will demonstrate TRL6 with the current setup by fully automating it and expanding it with an industrial scrubber. After that, we will scale up further. We all come from industry and are used to designing, building and implementing large-scale, industrial projects. We also know that for industry, only one thing matters: it just has to work and be cost-effective. A company that chooses our technology can be confident that it can be worked with for the next 15 to 25 years. If we scale up to the maximum, we can offer a real alternative to the use of fossil raw materials and reuse of minerals and metals.'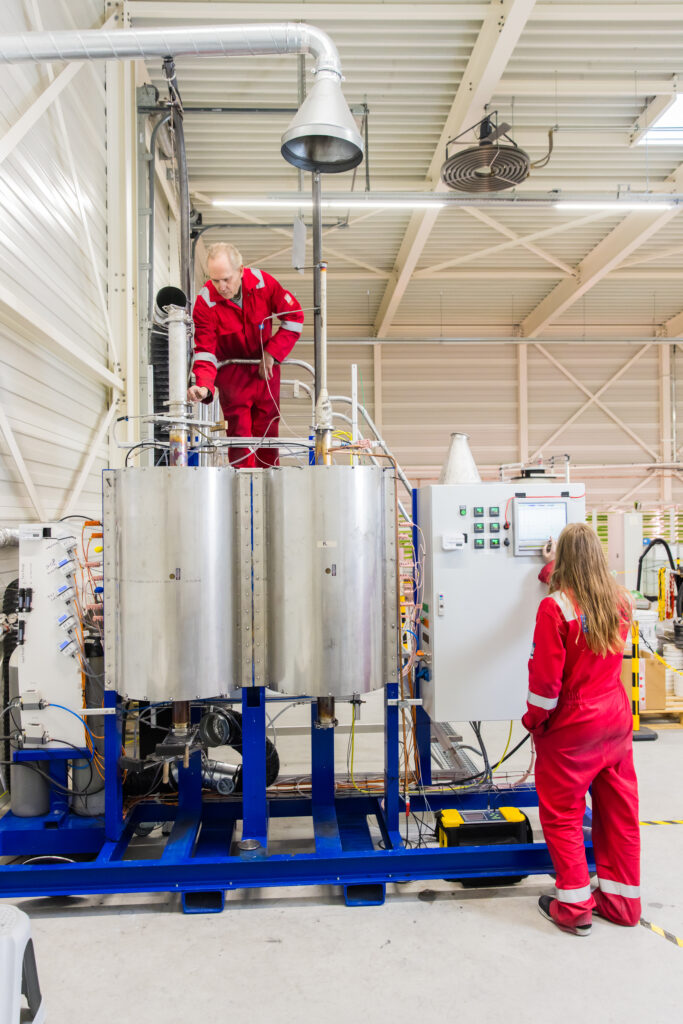 New markets
'Basically, with our process, you could throw everything together in the reactor and then see what comes out at the bottom. We have already done crazy tests here: a cola cap bottle, ketchup and mayonnaise. What came out was syngas and a solid residue with a graphite-like structure that could again be of interest to another party. That is why we are also offering our technology as a service. We are going to build a technology centre where we can do this kind of testing. We will put the resulting data into a database that we will make available to our customers. Waste streams become raw material streams that provide new interesting business models for the market. In that process, we will work with our customers to see how we can create that value. For example, talks are now under way with a Dutch jewellery brand to make new jewellery from recycled gold and silver from old phones'.

'If you look at the amount of waste in the world and the huge amount of raw material emissions, this really needs to change. Our solution kills three birds with one stone and contributes to: the energy transition, carbon transition and raw material transition - we are incredibly grateful to be able to do our bit.'
The Fieldlab Industrial Electrification (FLIE) is a partnership of Deltalinqs, FME, the Port of Rotterdam Authority, InnovationQuarter and TNO. FLIE is being shaped in close cooperation with the ERDF grant, the municipality of Rotterdam and the province of South Holland.
The Energy & Climate innovation programme is an initiative of the province of South Holland, MRDH, TNO and InnovationQuarter to work on energy transition. Because of the network and knowledge present, the Fieldlab Industrial Electrification has been appointed as core fieldlab within this programme. Together, we stimulate projects that come up with sustainable innovative solutions, including around grid congestion. The above solutions are just a few examples of solutions and projects. In the E&K project overview find more projects on this theme.
Would you also like to collaborate with the Fieldlab Industrial Electrification? Then contact us at info@flie.nl or check our website www.flie.nl.