Fieldlab Industrial Electrification collaboration launched
The Rotterdam-Moerdijk port industry cluster is a major consumer of energy and causes almost 20% of CO2 emissions in the Netherlands. To meet the goals of the climate agreement, drastic measures such as CO2 reduction in industry, upgrading and efficient use of energy and raw materials are needed. Applying electrification, also known as Power-2-X, is a proven important and not to be ruled out sustainability option. Fossil-driven processes are being replaced by electrically driven processes. To take this technology further, it needs to be tested on a large scale and in the desired application. Only then will investors and end-users want to invest in development, demonstration or implementation. To change this, Port of Rotterdam, InnovationQuarter, TNO, Deltalinqs and FME have joined forces within the Fieldlab Industrial Electrification, which will be launched on 10 February. The fieldlab is the first place in the Netherlands where, in an open innovation location, Power-2-X technologies can be further developed and tested on this scale with regional industry partners.
9:30 - Opening and official launch
9:45 - Keynote Rob Kreiter (Director TKI Energy & Industry)
10:00 - Keynote Marcel Galjee (VP & Managing Director Energy & New Business Nouryon)
10:15 - Keynote Yolande Verbeek (Managing Director Uniper)
10:30 - Interview and questions from the audience
10:40 - Break
10:45 - Break-outs on themes around Industrial Electrification to be applied - in-depth discussion & time to network
11:45 - Feedback from the break-outs
12:15 - Rendezvous
12:30 - Closing by chairman of the day Alice Krekt
Fieldlab Hub and on-site demonstration
The Industrial Electrification fieldlab consists of two main components. On the one hand, a 'Fieldlab Hub' where work is done on testing and scaling up new technologies in the existing value chain. Cooperation will be sought with the business community and research and educational institutions in the region. In addition, special attention will be paid to cooperation with possible value chain partners and space for realising business cases. The second part of the Fieldlab consists of on-site demonstration sites at companies where these new techniques can be applied in practice and experiences can be exchanged and witnessed. The initiative is strongly supported by the Municipality of Rotterdam, Province of South Holland and the Ministry of Economic Affairs and Climate and the European Commission.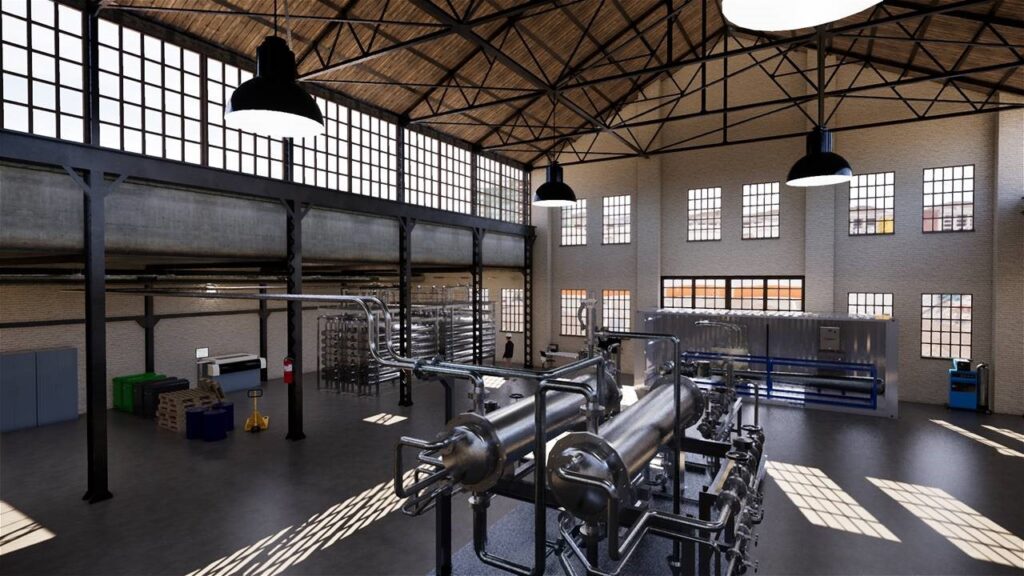 Getting started with FLIE yourself
The fieldlab will play an important role in the Energy & Climate innovation programme. This regional programme of the province of South Holland, MRDH, TNO and InnovationQuarter has the electrification of industry as one of its four main themes. Early this spring, a second voucher round will start where SMEs and chain partners together with FLIE can submit a project proposal and receive up to €100,000 in funding. More information on the available vouchers and the programme is here find.
Are you interested
in an active role
within The Fieldlab?
"*"indicates required fields