FutureCarbonNL makes the Netherlands world leader in carbon tech
FutureCarbonNL wants to build a world-leading carbon-tech sector in the Netherlands. To this end, it today submitted a project proposal to the National Growth Fund totalling over 1.4 billion euros. FutureCarbonNL is a partnership of universities, knowledge institutions, startups, SMEs, industry and the Ministry of EZK and IenW.
"Our ultimate goal is a fossil-free society. With FutureCarbonNL, we are committed to a 10-year programme for concepts and techniques that will enable us to get out of CO2 and CO can make new materials, food and fuels," says Matthias Heinemann, professor at the University of Groningen. These technologies fall under the heading of 'carbontech' or Carbon Capture and Utilization (CCU).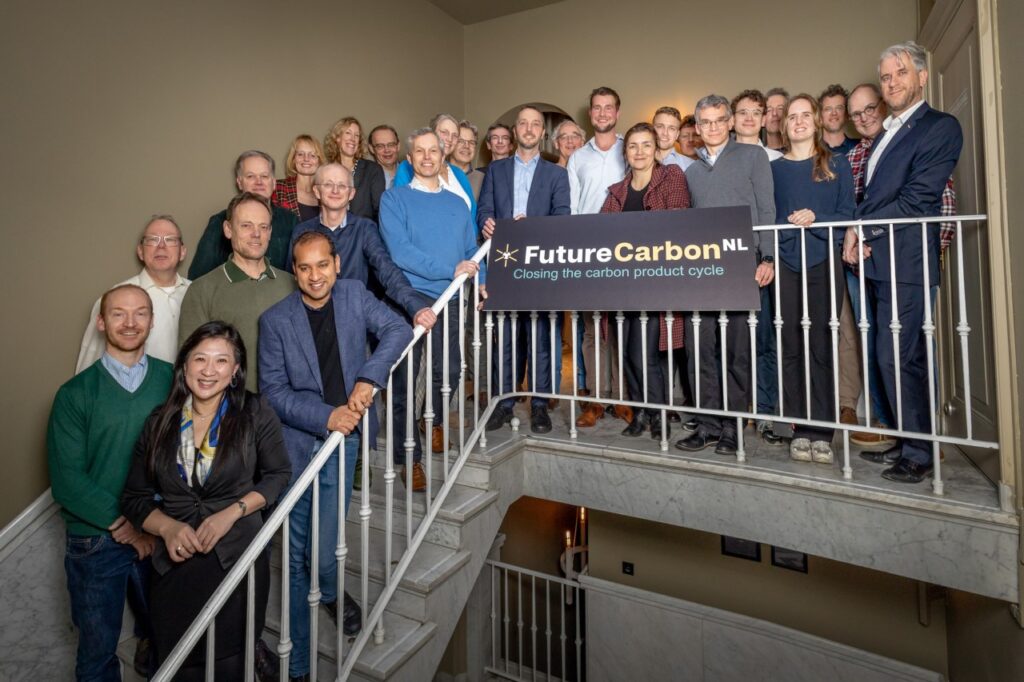 Carbon Capture and Utilization
Carbon is in almost all our everyday products. It usually comes from fossil sources, such as oil and gas. To move away from these, products need to be made differently. Recycling and use of bio-based raw materials are possible, but more is needed to meet our future carbon needs.
Leader
With a contribution from the National Growth Fund, the Netherlands can cash in on opportunities and accelerate the development and demonstration of carbon tech. Erik Verbrugge, Innovation Manager at the VNCI: "The Netherlands has everything it needs to become a frontrunner. We have excellent scientists, a strong technological and chemical industry willing to innovate and invest, and we have green energy. Moreover, the Netherlands has a unique culture of collaboration between science and industry."
Not a closed shop
FutureCarbonNL focuses on the most innovative, novel ideas and concepts to bring CO2 and CO back into the carbon cycle. "Our innovation programme is open to all parties from the private and public sector," says Verbrugge. "It's not a closed shop from the proposers of this proposal. It provides an open and fair platform for competition between the best ideas, concepts and approaches to solve major challenges together." More than 50 parties have now joined with initial proposals. And still companies can apply.
Opportunities
Technology that contributes to climate improvement is an important part of the next wave of innovation. "By exporting technology, building plants and equipment, and manufacturing with CCU at home, this contributes to Dutch earning power," says Martijn de Graaff, manager Industrial Transformation at TNO. "In our estimates, this could reach €2.6 billion a year by 2050."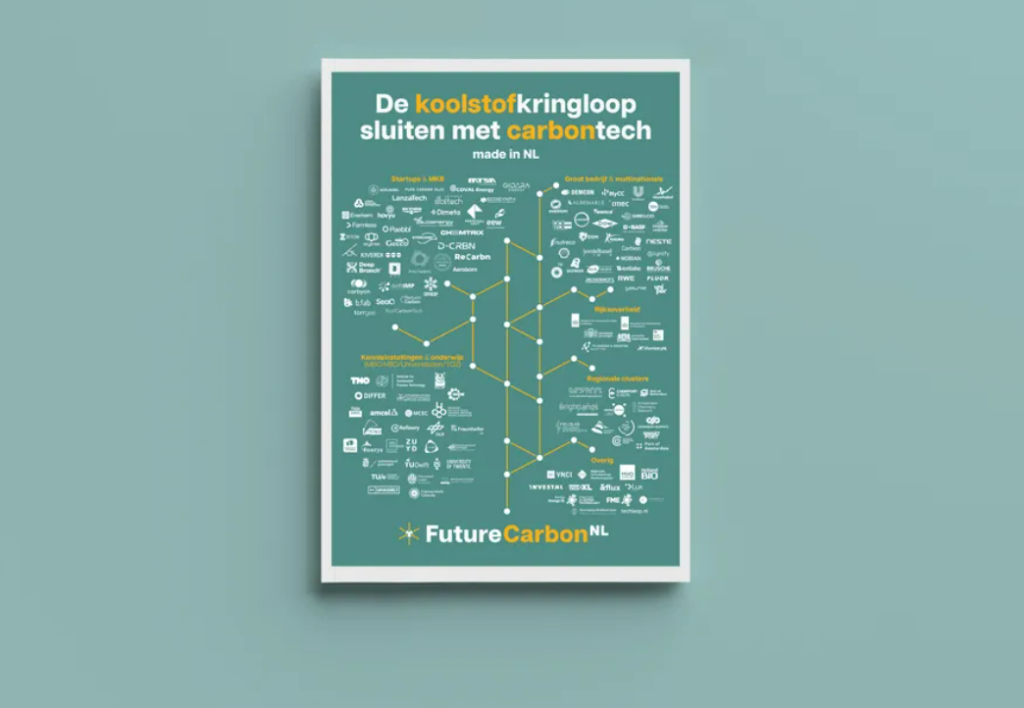 Investments
FutureCarbonNL's total innovation programme amounts to €1.43 billion. A contribution of €663 million is requested from the Growth Fund. Private parties are investing €767 million, and public parties are contributing €4 million. With the National Growth Fund, the government is investing 20 billion euros between 2021 and 2025 in projects that will ensure long-term economic growth. The Rijksdienst voor Ondernemend Nederland and the Growth Fund Committee will consider the proposals in the coming months. After the summer, the cabinet will decide whether to honour the applications.